Yes, it's finally happening. Star Riders is about to be released. Woo-hoo! This novel I've been working on for four years is now in the final stages, and will be available on Amazon starting June 29. I think it's time for my happy dance!
Sorry I haven't posted in a while, but I've been really dedicated to the final rewrite based on comments from my developmental editor. After that, I sent it off to a proofreader, and I just got that back this morning. So what's left?
Notify my supporters that Launch Day is June 29 (you're a supporter, aren't you?)
Make the corrections my proofreader found
Finalize the cover design with my graphics artist (I wish I could share it with you now, it already looks aw

e

s

o

m

e!

)
Write the "blurb" for the Amazon page, a summary of the book that will entice potential readers
Finalize the e-book format
Final read-through to make sure no new errors crept in
Post to Amazon
Let supporters know it's there
I do plan to do a hardcopy version, using Print-on-Demand, and will try to have it ready as close to June 29 as I can. That will need more graphics, for the back cover and  spine, as well as PDF formatting.
I'm very grateful to everyone who helped me get it to this point. When I sent it to the Beta-readers, I told them it was as good as I could make it on my own, and I needed their help to make it even better. And I can honestly say that the feedback I received from both the Beta-readers and the developmental editor has really helped me improve the book.
Some of the non-spoiler things I can tell you I fixed include:
More character conflict (including one who now has a separate agenda)
Less explanation of why the main character is thinking the way he is (let dialogue and body language tell the story)
Less explanation of tech (I went overboard trying to make sure the reader understood some things, but it was too much as several told me)
More "alien" behavior from my aliens, such as facial expressions, body description, foods, etc.
Better tension during the scenes that needed to be tense
More distinct and consistent voices for characters
I hope to use some of that in the next book, to get it right sooner (I don't want the sequel to be four years from now!).
And guess what? I also have some to-do's for you! Yes, you. You can help me get Star Riders noticed by more people by doing a few things:
Get your free e-copy on Amazon (oh, did I mention it will be free for the first three days?). If I can spike the $0.00 sales in the first few days, it will get noticed by Amazon, and I can leverage their marketing tools when the price goes up to $3.99 (still a bargain!).  Even if you want a hardcopy later, please get an e-copy while it's free (June 29-July 1).
Write a review on Amazon, either after you've read it, or if you were a Beta-reader, you can write a review based on the Advance Review Copy (ARC). Potential readers want to see reviews before they buy a book, so having reviews is essential. Studies show an author can only expect about 1% of book buyers will leave a review, which ain't much. So I need my supporters to get it started. Now, please, don't misinterpret me here, I'm not looking for fake, glowing reviews by people who haven't read the book, just to help me out. I'm asking for your honest review after you've read it. And if you have an account on Goodreads, you could copy your review over there, too.
Sign up for my email list (you haven't done that already? What are you waiting for?) See the link on the side of this page. Signing up gets you a free copy of the short story I wrote, set in the same universe as Star Riders (to be available after June 30). For the foreseeable future, it will be the only way you can get that story. And don't worry, I'm not going to fill your inbox with garbage. That list is only for letting you know when the sequel is available, or other good stuff connected to Star Riders (e.g., I still have hopes for a video I started working on).
So to reiterate, I'm giving you a free e-copy of my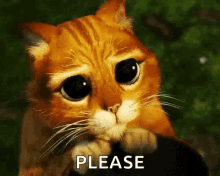 novel, Star Riders, and a free e-copy of my short story. And all I'm asking you to do is write an honest review after you read it, and sign up for my email list. Sound good? Can I count on you?
All right, thanks! I knew you'd want to help!